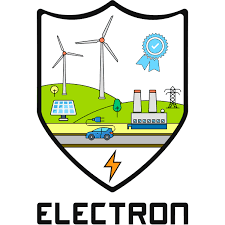 UBITECH and UBITECH Energy participate at the virtual kick-off meeting hosted by INTRASOFT INTERNATIONAL (October 14-15, 2021) of the ELECTRON Innovation Action, officially started on October 1st, 2021. The project is funded by European Commission under Horizon 2020 Programme (Grant Agreement No. 101021936) and spans on the period October 2021 – September 2024. The ELECTRON project aims to deliver a new-generation EPES platform, capable of empowering the resilience of energy systems against cyber, privacy, and data attacks through four main pillars, i.e. risk assessment and certification, anomaly detection and prevention, failure mitigation and energy restoration, and addressing internal threats and gaps through AR-VR-based personnel training and certification, while fostering the cyber protection standardization and certification via three novel authorities, namely the cybersecurity lighthouse, the cybersecurity training and certification authority, and the energy trading center.
Within ELECTRON, UBITECH designs and develops the ARMY Collaborative Risk Assessment & Vulnerability Analysis Framework, tailored for Electrical Power & Energy Systems (EPES), taking into consideration multiple international and European risk assessment standards, e.g., ISO/IEC 27000 Series of standards, the EU general risk assessment methodology, as well as the NIST  Cybersecurity Framework Version 1.1, concerning IT security and especially those ones focused on the EPES ICT-related security and  privacy. 
In particular, ARMY will perform a detailed and combined risk assessment approach consisting of a) establishment of the generic organisational risk profile, b) asset identification, c) threat identification and modelling in terms of Common Attack Pattern Enumeration and Classification (CAPEC), d) vulnerability identification in terms of Common Vulnerability Enumeration (CVE), e) analysis of the existing security resources, f) determining vulnerability likelihood, g) impact/consequence analysis, h) risk determination, documentation and evaluation, and i) risk treatment.
Moreover, UBITECH's subsidiary UBITECH Energy participates in ELECTRON, as well, significantly contributing at the formulation of the energy personnel training and certification framework for cybersecurity and privacy as a live-service supporting technologies such as augmented and virtual reality, as well as at the promotion the ELECTRON-related policies, protocols, acts, directives, and standards, while contributing to the EU policies and acts that are related to the critical infrastructure and the energy protection and cybersecurity.