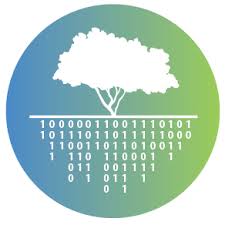 The final review and delivery of the CYBELE project was successfully held on the 19th of May 2022. The objectives of the review were to: a) successfully integrate the appropriate middleware, software components, tools and libraries in order to deliver a holistic environment for secure experimentation composition and exploration, b) design and deliver a set of industrial, large-scale HPC-enabled application testbeds, integrating the complete technological stack, exploiting and making best use of the currently available HPC and data infrastructures and combining these technologies in order to optimize the specific features of processing very large datasets; c) successfully tackle the interlinking, semantic enrichment, data improvement and value addition on existing hybrid big and open data sources, facilitating and boosting data interoperability, promoting data sharing, assets reuse and, through these, business value generation; d) design and deliver a secure, embedded experimentation composition environment integrating analytics and visualization functionalities facilitating efficient experimentation execution, evaluation and decision making, e) demonstrate the wide communication and scientific dissemination of the innovative CYBELE results to the research and academic communities as well as interested stakeholders, to promote clustering activities amongst the industrial communities and all stakeholders involved in the AgriFood domains, to contribute to relevant standardization bodies, and to generate a proper methodology for the handling of the primitive data used, and all data-related assets produced, and f) accelerate the pace of digitization and the innovation potential in the European Agri-Food sector, one of the key industrial sectors in Europe, through the efficient exploitation and business planning of the CYBELE services, concepts and tools.
The CYBELE Team successfully reported the project progress from month M19 to month M39. It presented the technical work performed via the CYBELE services with special focus of the period to be the incorporation of every CYBELE pilot scenario within the CYBELE platform.
The UBITECH Team is the Technical Coordinator of the CYBELE project and the technology provider of the Experimental Composition Environment. During the review, we presented the technical overview of the project and how the technical solutions have been grounded with each Demonstration partner's scenarios. We also presented the technical impact that the convergence of Big Data, HPC and optimizations can bring into the Agri-Food domain by means of costs reduction, robust machine learning / deep learning models for more accurate predictions, Key Performance Indicators for safer food production, food waste decrease, demographic and rural development with cost affordable computing and deployment capabilities. The comments received by the reviewers were extremely positive referring to this project as the outcome of successful team work with amazing results which have achieved well beyond the initially identified objectives.